As yet, there is no reason, far as we can see here at the Clarion Content, to believe things are getting more rational. Have you heard about planking?
The
Wikipedia entry
for planking reads in part, "The planking game is an activity consisting of lying face down in an unusual or incongruous location. The hands must touch the sides of the body and a photograph of the participant [must be] taken and posted on the Internet...Players compete to find the most unusual and original location in which to play."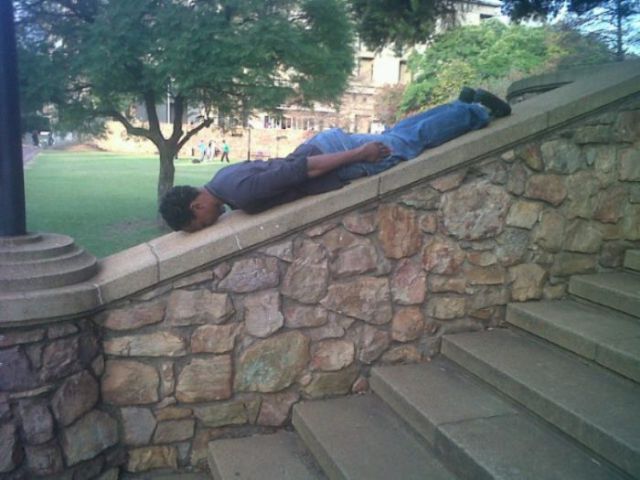 It came to our attention, in a manner which perhaps says more about the morbid, gruesome conception in our news media about what stories sell, than it says about the planking fad. A twenty year-old Australian named Acton Beale rolled to his death off of the seventh story balcony of a hotel, planking. Naturally, that made CNN and we saw it on Google the News. CNN reports, "Photos posted on the "Planking Australia" page show people lying across bookshelves, in front of the Eiffel Tower and on top of fences...and has even spread to Australia's rugby field, where popular player David "Wolfman" Williams appeared to "plank" after scoring during a game in March."
Read more
here
.