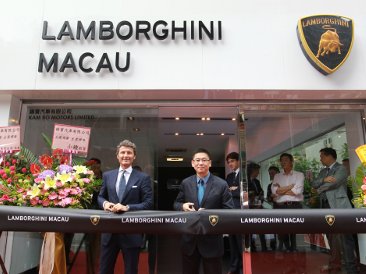 Macau - Produsen mobil super sport Italia, Lamborghini mengembangkan dilernya ke 'Kota Judi' Macau. Dengan pembukaan diler Macau, jaringan Lamborghini kini mencapai 15 unit di China daratan.

"Pembukaan diler di Macau merupakan bagian penting dari representasi kami China, dan mencerminkan kesempatan untuk tumbuh di kawasan ini," ujar President and CEO of Automobili Lamborghini S.p.A Stephan Winkelmann dalam siaran pers, Senin (18/7/2011).

Diler Macau merupakan perkembangan mutakhir dari strategi Lamborghini dalam perkembangan jaringannya.

Diler Macau itu dioperasikan oleh Kam Bo Motors Limited yang merupakan pemasok mobil-mobil mewah di Macau.

Lamborghini menjual 206 mobil di China pada 2010. Angka itu meningkat 150 persen dibanding 2009.

Selama pertengahan tahun 2011 Lamborghini sudah mengirimkan 138 unit mobil, naik lebih dari 60 persen dibanding periode yang sama tahun lalu.

Lamborghini memperkirakan penjualan mobil tahun ini akan semakin terdorong lagi oleh adanya pemesanan sekitar 200 unit Aventador LP700-4.